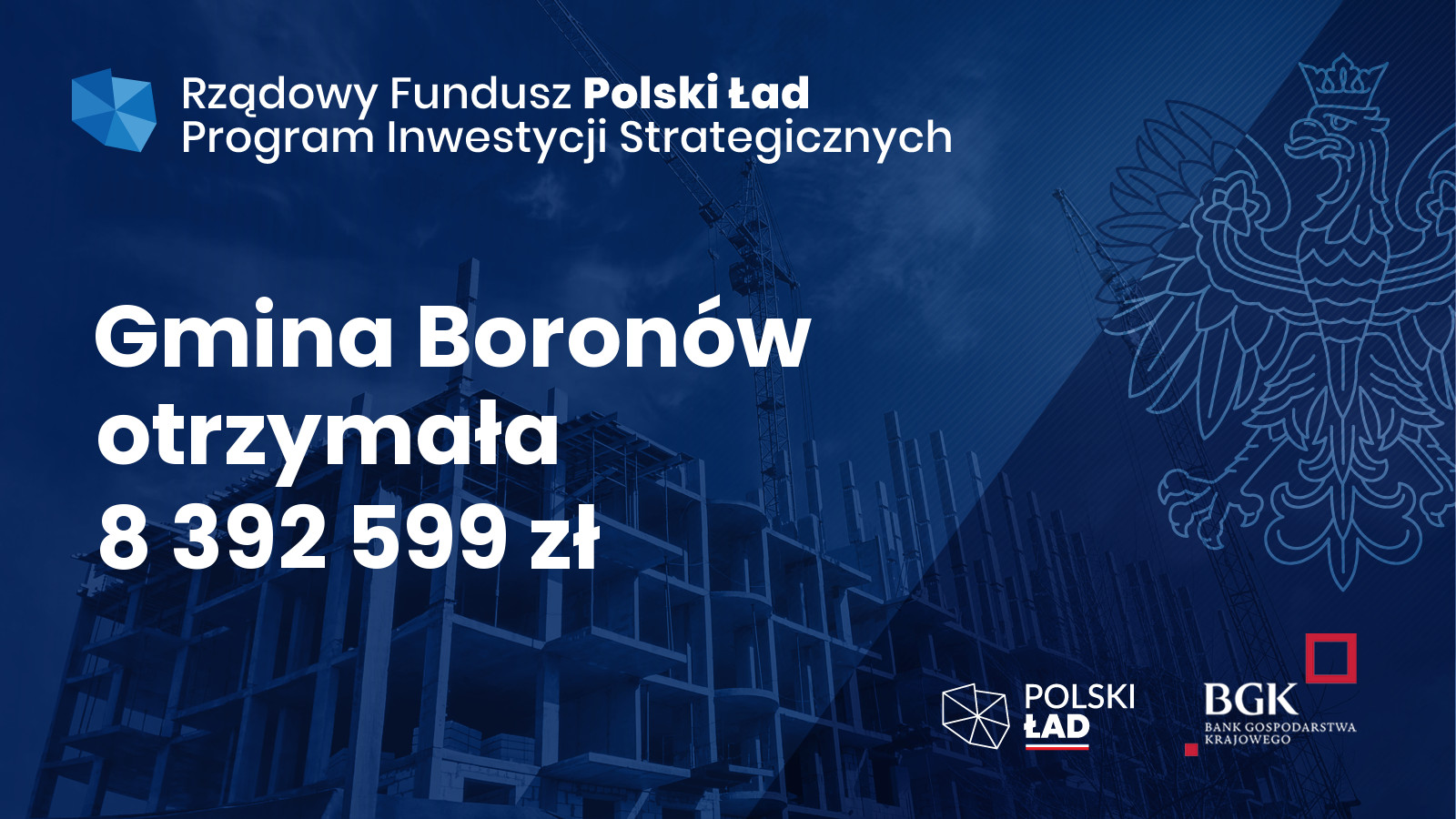 Komisja ds. wsparcia Rządowego Funduszu "Polski Ład" zakończyła prace dotyczące pierwszego naboru wniosków składanych przez samorządy i mamy do przekazania bardzo dobre informacje: dwa złożone przez nas wnioski zostały zakwalifikowane do dofinansowania. Pierwszy z nich to Rozbudowa budynku Przedszkola przy Zespole Placówek Oświatowych im. Unii Europejskiej w Boronowie. Całkowity koszt inwestycji to 4.792.333,22 zł brutto ,
a uzyskane dofinansowanie to kwota 4.073.483,24 zł brutto.
Drugi zaakceptowany projekt to Rozbudowa Parku Gminnego w Gminie Boronów w ramach którego zostanie wykonane między innymi boisko do siatkówki plażowej, kort do badmintona, amfiteatr z widownią z płyt betonowych, wyposażony w ekran i projektor. Obiekt zimą będzie pełnił funkcję górki zjazdowej. Ponadto rozbudowany zostanie plac zabaw, powstanie strefa do ćwiczeń street workout, 2 boiska do boule, skatepark, bulwar wzdłuż rzeki Liswarty, altany, oświetlenie w postaci girland, a także kolejna toaleta publiczna.
Całkowity koszt inwestycji 4.799.017,63 zł brutto, który zostanie dofinansowany kwotą 4.319.115,87 zł z Rządowego Programu Inwestycji Strategicznych.
To największa dotacja ze środków zewnętrznych, jakie Gmina Boronów otrzymała w całej swojej dotychczasowej historii.
Wójt Gminy Boronów
Krzysztof Bełkot