Po trwającej ponad 6 tygodni procedurze przetargowej udało nam się wyłonić wykonawcę inwestycji Budowy zaplecza socjalnego gminnego obiektu sportowego przy ul. Koszęcińskiej w Boronowie. Całkowity koszt inwestycji to 9.196.796,10 zł brutto, a uzyskane dofinansowanie z Rządowego Funduszu "Polski Ład" to kwota 6.840.792,85 zł.
Ten największy pod względem kwoty projekt w historii Gminy Boronów, będzie realizowała lokalna firma – P.U.H DOMAX, Arkadiusz Mika a nadzór inwestorski będzie sprawować Biuro Inżynierskie Jarosława Adamusa z Częstochowy. Zakończenie całości prac planowane jest na grudzień 2023 r.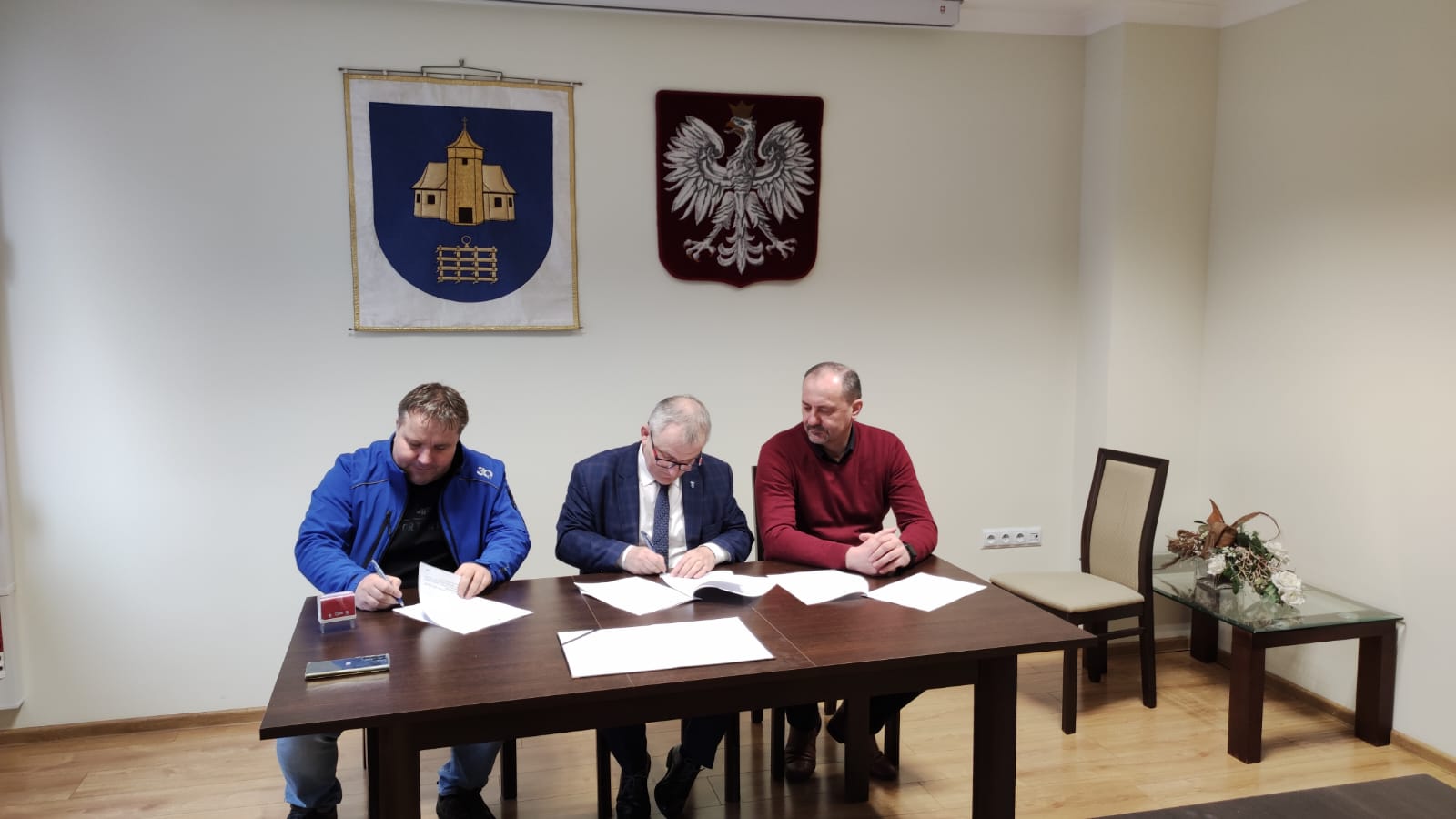 Inwestycja zakłada wykonanie budynku, który będzie podzielony na trzy strefy. Pierwsza mieszcząca administracyjne pomieszczenia klubu sportowego, druga przeznaczona dla zawodników, sędziów, trenerów oraz osób obsługujących treningi i zawody sportowe w skład której wchodzą pomieszczenia szatniowe, węzły sanitarne, pomieszczenia pomocnicze i magazynowe. Trzecia część to strefa ćwiczeń i wypoczynku w postaci siłowni , sauny oraz kręgielni.
Budowa bogato wyposażonego zaplecza z pewnością zachęci szerokie rzesze naszych mieszkańców do uprawiania sportu oraz przyczyni się do popularyzacji aktywnego spędzania wolnego czasu.